You can support the activities of our association in many ways.
The following are just a few examples, as we believe your creativity can find many more:
Donate "materials"
Bring us what for us is precious material: your old woolen sweaters, even though moth-eaten, other remnants and leftovers such as buttons, belt metal buckles and so on. And if you are a company, you can donate waste materials such as fabric samples, wool offcuts, cardboard, plastic ...


Donate money
Make a donation, even a small one, here:
- on our bank account (use this IBAN: IT 74 M 02008 12802 000103551086)
or
- on Postepay (account number 4023 6006 6816 7812)


Propose a collaboration
Working together, share skills and participate in a work project can be useful to those who find themselves unemployed also as an educational experience. Tell us who can work with us or submit your collaboration.
Adopt a plushpet >>>>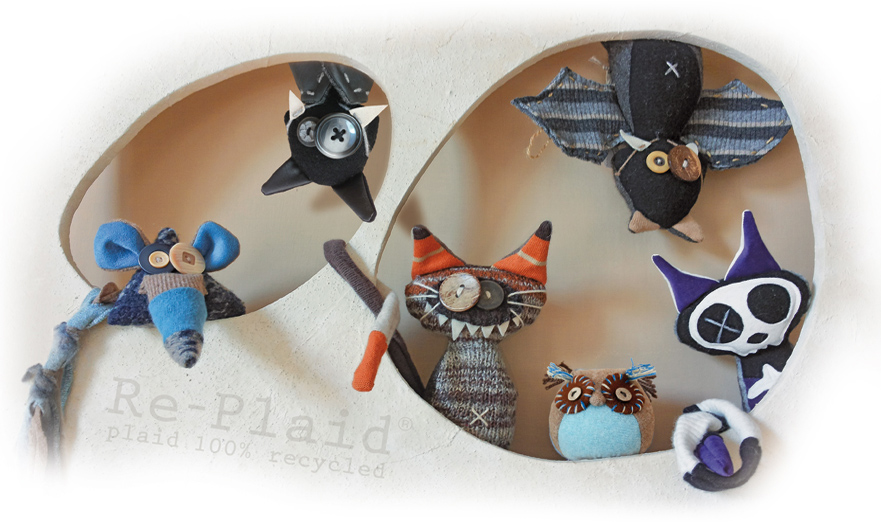 Promote us on the social networks
Promote Re-Plaid's Facebook page and put a "like" on it, share our posts and events, and leave your comments to spread as much as possible our experience with your friends.