The founders Lidia Zanichelli, Vicepresident of Re-Plaid - graduated from the IED Milan - and Cinzia Bolognesi, President of Re-Plaid – with a degree in Philosophy - coordinate the activities of the various projects and work actively to achieve them. Pietromaria Iemmi, who graduated from the "Università del Progetto" design school in Reggio Emilia, acts as creative designer. Francesca Moratti, Secretary of Re-Plaid, wth a degree in Literature, is responsible for public relations and supports our participation in fairs, exhibitions and festivals for the promotion of the association.
---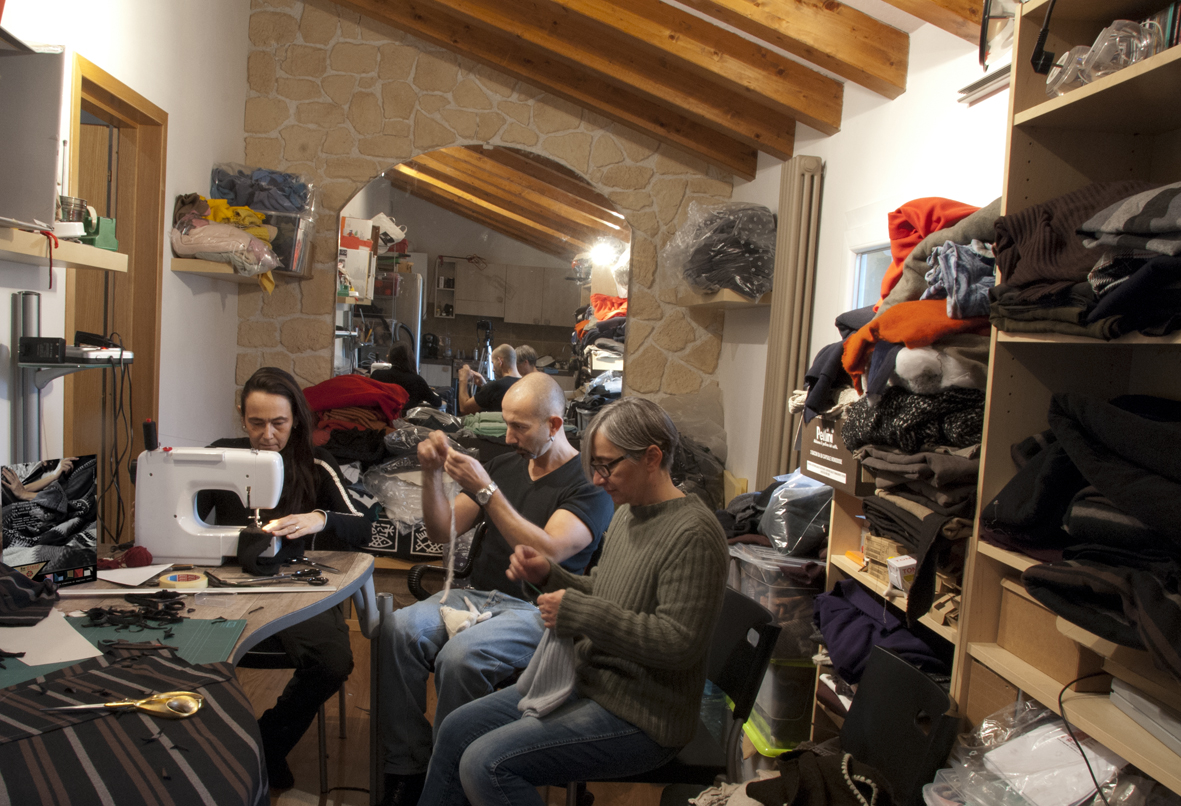 Another dozen people contribute to the association as operating partners and supporters, dealing with promotion, materials recovery, support activities such as fundraising.
The group is currently made up predominantly by women, some unemployed, some under-employed and some - happily occupied - volunteering, who come from very different experiences and with heterogeneous skills.
In addition to graphics and advertising backgrounds, the group is made of teachers and former teachers with a passion for embroidery and sewing, artful crafters and makers with a passion for handicraft and creative cuisine, advocates of conviviality ... and for the pets - although made of wool – we also have a veterinarian!
All this qualifies Re-Plaid as an innovative Italian handmade practice, and each project of ours has distinctive features such as craftsmanship, manual skills, passion and a strong personality.